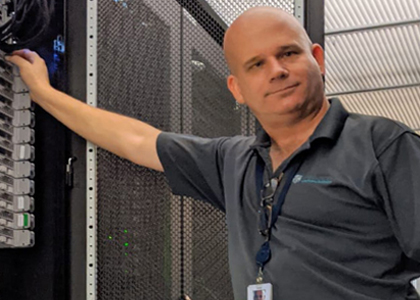 John Borhek

CEO, Lead Solutions Architect, and IT Director at VMsources Group, Inc.

215-764-6442 x1001
This email address is being protected from spambots. You need JavaScript enabled to view it.


I am pleased to bring high-level Technical Guidance to the top of an organizational structure as CEO of VMsources Group, Inc. There are many who "talk the talk," I am proud to say that I also "walk the walk".
I have soup-to-nuts experience with Mission Critical Infrastructure and GxP systems, specializing in Datacenter Infrastructure Management (DCIM), IT Service Management (ITSM) all over the United States and throughout the Americas.
My experience has allowed me the opportunity to assist stakeholders and system owners in successfully translating User Requirements and Specifications (URS) to functional Infrastructure Systems, while assuring metrics-driven results.

"Say what you are going to do, do what you said, then document what you did."

In my work with clients like: Siemens, AT&T, Apple Computer, financial firms in New York City plus Federal and Military engagements, I have gained tremendous experience with a wide variety of Infrastructure requirements ranging from small clusters to million square foot data center facilities. My responsibilities have taken me all over the world, designing, deploying, and providing long-term management (MSP) of systems for organizations ranging from SMB to Fortune 500 .
In my free time, I enjoy photography, cooking, professional pyrotechnics, and travel to exotic locations.