With VMsources Support you will know your Tech personally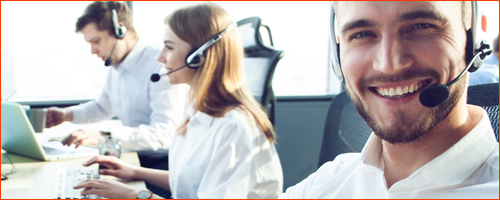 Our Support Team follows your account and stays with you through any issue. Our Techs are USA-based and you will come to know your Tech by name. We have your back.
We respond to most requests within four hours or less. Whether you need a quick phone call or a full Meeting Session, our Techs are ready and able to get you up and running as fast as possible.
VMsources Group, Inc. is a customer-facing MSP
focusing on Cloud Computing, IT Infrastructure, Business Continuity (BC) & Disaster Recovery DRaaS
for VMware and Hyper-V environments of all sizes.
Contact Us Today!
WHAT THEY SAYTESTIMONIALSOUR GREAT CLIENTS
Manufacturing
"We have contracted with VMsources to provide business continuity services and VMware consulting for almost 10 years now. VMsources assistance has been invaluable to us in the establishment of a uniform Operational Technology (OT) VMware deployment for each of our manufacturing plants. Working with VMsources, we were able to design a universal and interchangeable three host VMware vSphere cluster, able to provide high availability for our process monitoring as well as PLC/HMI devices on the plant floor, while keeping all of the services local to each manufacturing location.
VM sources continues to assist us with VMware consulting, business continuity and off-site backup, and managed services. I don't know where we'd be without their support."

Dennis Clarke IT Manager, Manufacturing
Insurance
"I'm the IT director for an industry-specific insurance company in the Northeast. Beginning with Hurricane Sandy we maintained our own DR site approximately 90 miles distant from our main office. While that site passed every DR test, it was extremely expensive to maintain (think hardware, licensing, and facility rental), and probably not far enough from our main office to be effective during a disaster just like the very disaster which caused us to implement DR in the first place!
When our lease on the DR facility was due to expire in 2020 we put out an RFP for DRaaS to the cloud. I'm pleased to say that VMsources was the winning bidder, meeting each of the specific criteria we had defined in the RFP with a custom DRaaS program designed specifically for my company. One of the most unique aspects of VMsources DRaaS plan is it it does not require any IP changes or updates to our LAN VMs. In the event we need to fail over, the only changes we need to make are to our public DNS records. Thereafter all of our agents, adjusters, and other employees can simply connect to the same URLs they would use when working from home.
While we've not had another disaster on the magnitude of Hurricane Sandy, VMsources assists us on a day-to-day basis managing our backups, and most importantly, helping us to execute and document DR tests on a regular schedule."

Jerry IT Director, Insurance
Legal
"In 2021 our backup server was passed end of life. We already used Veeam, but management was concerned about ransomware, so it was time to order new hardware.
We contacted VMsources, who helped us define the specifications for a new on-site Backup Repository (which we bought from another vendor).
Once the new Repository arrived, VMsources was available to not only help to set it up, but also configure offsite backups to their Cloud.
One of the best things about off-site backup to VMsources is the fact that they use Veeam Immutable Backup Repositories, giving management greater comfort on both our on-site on offsite backups to the Cloud."

Jared IT Manager, Legal
Migration
We engaged VMsources on a short notice project to migrate some of our mission-critical servers from Rackspace/VMware. Our original intention was to migrate to Azure, through detailed discussions and recommendations with VMsources they presented us with multiple options, and we selected migrating to VMware vCloud.
VMsources was able to provide personalized service through the fully managed migration process and got us up-and-running in about a day, with full engagement within the week. Furthermore, VMsources took care of the following add-ons/enhancements to harden the environment and improve user experience:
* Fully managed firewall
* High-security VPN client
* MFA with DUO
* User self-service password-change
Lastly, since the environment has been operational, there has been no downtime and VMsources has been easily reachable via phone or IM in regards to any questions and additional support needs such as extending a disk on a Linux system. VMsources provides the personal touch to Cloud Computing.

Mary Young - VP of Clients Relations - The Welland Company