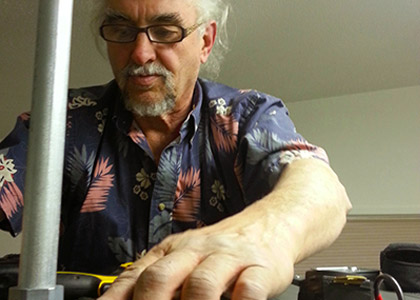 Ron Watkins is our director of Facilities Management. Ron's is responsible for all of VMsources physical systems, from HVAC to our backup power systems and Symmetra Infrastructure UPS.
Ron comes to us from a long background in chemistry and engineering, and previously worked as a Millwright with responsibilities including physical systems at Denver International Airport and major powerplants across the USA.
Ron's interests include cooking, photography, and craft beer.
You can speak directly to Ron at: 215-764-6442 X1005
Email Ron at:

This email address is being protected from spambots. You need JavaScript enabled to view it.