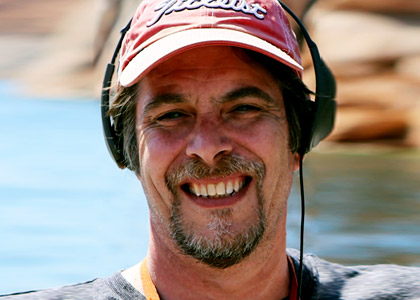 Dave Uihlein is the CTO and a Solutions Architect at VMsources, specializing in Cloud Computing, IT Management, Infrastructure Design, and Disaster Recovery. He brings over thirty years of IT and computer experience to the company.
As CTO, Dave manages the day-to-day technical needs of the company. He is responsible for maintaining equipment in our five datacenters around the US, as well as developing new product offerings and onboarding new clients.
Dave began his career as a network engineer with CPI Corporation. His first project was deploying a new computerized camera system to Sears Portrait Studios across the country. He orchestrated every aspect of the rollout, from hiring and training technicians to scheduling the entire nationwide deployment utilizing ten teams of three technicians. At the end of the deployment, he was promoted to Senior Network Engineer and created a HelpDesk to provide support for the new systems.
Following his time at CPI, Dave moved into consulting. His responsibilities included pre-sales engineering and post-sales implementations, developing new client service options, and helping clients transition to managed IT. He migrated several clients from outdated mail services such as Novell Groupwise and Lotus Notes to Microsoft Exchange and, later, to Office 365. Dave began working with Citrix in 1996 and was introduced to VMware and hypervisors in 2005, obtaining his VCP certification two years later. During that time he also developed his skills as a Cisco CCNA and Microsoft MCSE, allowing him to design the network infrastructures that would support the servers.
Prior to joining VMsources, he was Director of Operations at Network Specialists, a consulting firm in St. Louis, MO.
Dave has worked with a wide variety of technologies including every version of Microsoft Windows since NT 3.51, Microsoft Exchange since Exchange 5.5, SQL, Sharepoint, Citrix, and VMWare among others. He has managed projects as small as single server upgrades all the way to complete data center installations using highly available clustered services.
In his free time, Dave enjoys golf, music, and professional pyrotechnics.
You can speak directly to Dave at: 215-764-6442 X1005
Dave presently holds the following Certifications:
VCP3, VCP5.5, VCP6, VCP6.5
MCSE
Citrix Xen App 5
Citrix Xen Desktop 5.5