---
‍Introducing Dave Uihlein, CTO VMsources
Dave Uihlein has joined the VMsources team as our new CTO and Solutions Architect! Dave has 30+ years in Infrastructure IT experience, with skills that both compliment and supplement VMsources existing offerings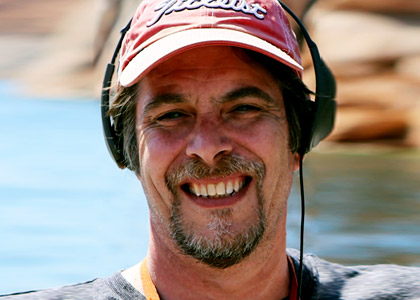 One of Dave's greatest assets to VMsources is expertise in Cisco systems. As we expand our VMware vCloud, 40GbE and 100GbE are the new standards! While we love switches from several other vendors for on-premises and SMB, Cisco is definitely the leader in high-capacity Datacenter networking.
As CTO, Dave will assume primary responsibility for technical management and support, as well as focusing on expanding out VMware vCloud here in Flagstaff and at CoreSite locations across the country.
As we welcome Dave to the team, we encourage everybody receiving this newsletter to check out his BIO and give him a call at: 215-764-6442  X1005 or email: dave@vmsources.com and schedule a "get to know you " session!
‍VMsources new website: https://vmsources.com
We rolled out a new website this weekend and welcome any feedback, positive or negative. It's the bottom line that counts! Here are some of the goals we set out to accomplish: 

Introduce our VMware vCloud with guaranteed TCO at about half the cost of Amazon or Azure.

Address IT Infrastructure (such as VMware, Hyper-V and Cisco) from a higher level. VMsources is no longer just a VMware shop!

Make visitors aware of VMsources MSP offerings for Active Directory, Exchange, O365, Networking, Firewalls, Horizon View and Citrix.
If you have a minute, let us know how we did!
‍Veeam 10 Important technical information
Veeam 10 is an awesome new version of Veeam Backup and Replication! It's fast (especially the console) and very reliable; the guys at Veeam definitely did their homework and we definitely recommend upgrading to Veeam 10.
Nonetheless, the upgrade process from Veeam 9.X or earlier is far more problematic than previous major-version or in-version upgrades. VMsources has upgraded all internal and Cloud Veeam instances to version 10, but here are some issues you can expect along the way: 

You may need to connect to your Veeam Proxy and Veeam Repository servers manually and uninstall older Veeam components before the upgrade will succeed in installing Veeam 10 components.

Unsupported versions of Windows such as XP, W2K3 & W2K8 are no longer supported for Guest Filesystem Indexing.

We needed to run Active Full backups on some jobs to get them to run correctly after the upgrading to Veeam 10
 One super-important recommendation for getting the most out of your Veeam 10 repositories is to use fully-updated W2K16 or W2K19 Server with the Repository volumes formatted as ReFS with a 64K block size! this will allow for incredible amounts of space reclamation with Veeam Fast Clone technology.
‍Cisco Partnership
VMsources is now an authorized full-line Cisco partner, with an excellent price point! While some of the huge players in the business may beat our price by a few points, VMsources will analyze your networking needs carefully and get you the Cisco gear that you actually need – potentially saving tens of thousands of dollars!
A recent example of how VMsources can help was a client seeking an upgrade for an older Cisco chassis "Core" switch with many Cisco "distribution" switches providing campus-wide network services. The "Core" chassis was not highly populated with modules, less than 96 total ports, but the direct upgrade for that type of switch was going to cost more than $150K, not including the "distribution" switches.
Dave was able to re-evaluate the client needs as a Leaf / Spine architecture with Cisco rackmount switches, and quote the entire upgrade for less than the cost of one new chassis switch! 
Call VMsources with all of your Enterprise Networking needs and let us get you the best price for what you or your clients actually need!
‍Microsoft Cloud Outages
Microsoft had major issues on Tuesday with its Cloud and Office365 platforms. Outages were widely reported between 18:00 and 21:00 EDT on Tuesday and those same services continued at the top of Downdetector.com listings into the next morning.
Microsoft SLA for Online Services is a 73-page document defining numerous services, but to summarize the majority of Service Credits available follow this model (we've added the actual downtime each "Uptime Percentage" represents as a reference):
| | | |
| --- | --- | --- |
| Monthly Uptime Percentage | Permissible Downtime | Service Credit |
| < 99.9% | 43.83 minutes | 25% |
| <99% | 7.31 hours | 50% |
| <95% | 36.53 hours | 100% |
That means that defined services would have to be offline for 43 minutes before any Service Credit were due, and services could be offline for more than 1.5 days before a 100% credit was due!
Moreover, you "must" submit and validate the claim, before Microsoft will consider applying a Service Credit to your bill!
At VMsources, our SLA starts at Five Nines and reaches 100% credit at 99.9% - we reach 100% credit when you just begin to qualify for the minimum credit with Microsoft.
---
‍Call VMsources today: 215-764-6442 with all your Cloud and Infrastructure needs!
---